The Kielce Technology Park has created a library of materials to meet the needs of the region and the country. People using the new part of the KTP can also benefit from the assistance of an adviser.
---
The Library of Materials of the Kielce Technology Park operates under the license from the American company Material ConneXion®. It provides access to an online database of materials containing more than 7,500 detailed descriptions of utility materials together with the manufacturer information, specific physical and chemical properties and photographs. Material ConneXion® helps companies create and improve products through innovative material solutions.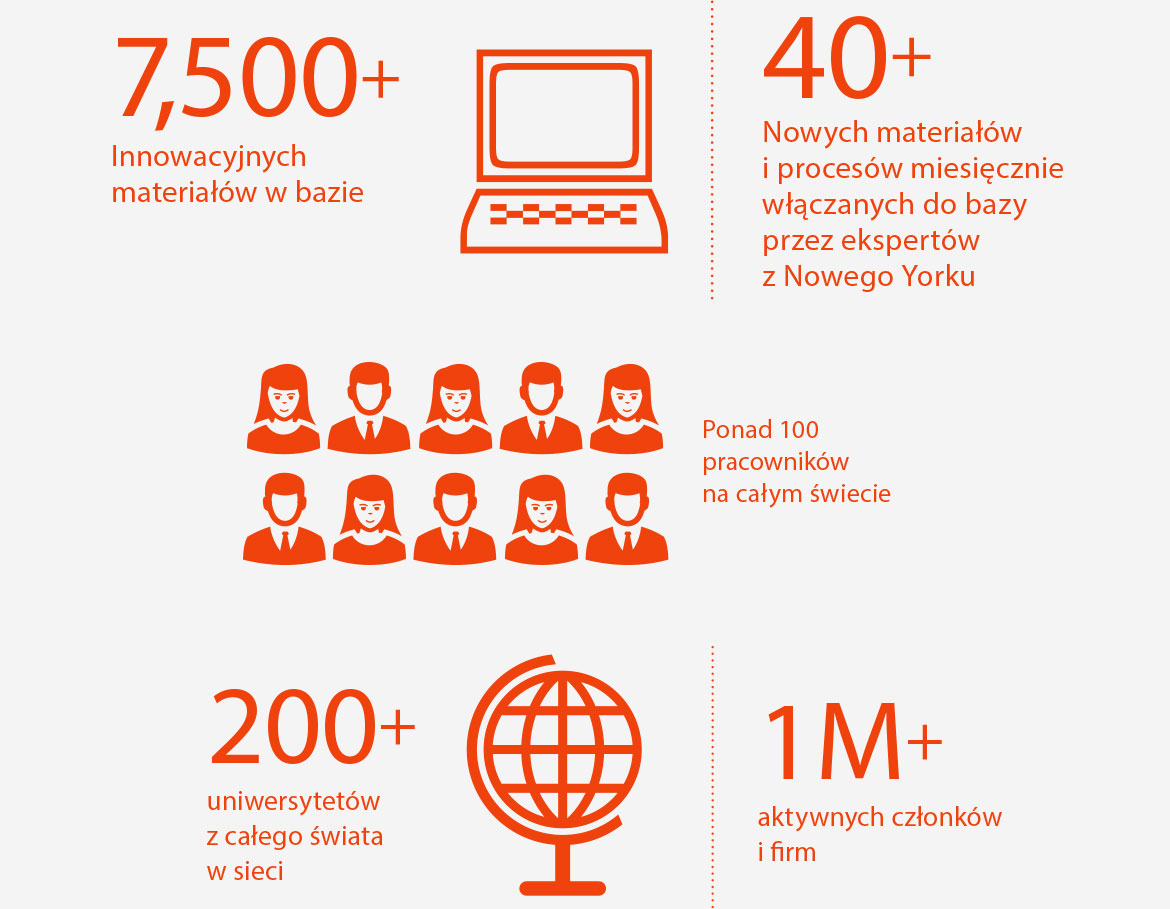 Utility materials are divided according to the following categories: Polymers, Natural, Metals, Processes, Glass, Ceramics, Cement-based Materials, and Carbon-based Materials. The Library of Materials in the Kielce Technology Park provides the opportunity to learn about a given material, including its texture, thickness, or plasticity. There are 1,200 samples available at the Library.
Kielce as the only place in Poland has joined in the group of countries including the United States, Japan, Thailand, Denmark, Italy, Korea, Sweden which run Material ConneXion® libraries of materials.
---
More informations

anna.lipska@technopark.kielce.pl
infopoland@materialconnexion.com
---